The edited recording of
XenForo Insights Episode 3
, the subject of which was
Monetization
, is now available to view: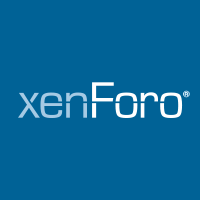 Here, you will find recordings of all our previous Insights webinars

xenforo.com
We'll post details of the next episode here soon.
Reactions:
Phife, El Porcharo, Brad P and 3 others
Written by
Company info
There is no better platform upon which to grow your community.
Engage your customers with the premium community experience.
Staff member
Messages
589
Reaction score
22,102
Points
503
Continue reading...